Are you a black woman who travels? Here are ten destinations to add to your travel bucket list.
I've written often about how "Traveling While Black" is different.  In a number of places around the world, your black skin color will get you noticed;  while most of it is positive, I've wondered aloud about whether I should be mad at all the extra attention.
It turns out I'm not alone.  As a black travel blogger with a decent following, I am routinely asked about African-American friendly countries; I frequently field questions from other melanin-blessed travelers about the best countries for black people to visit.
And as a sista who lives her best life abroad (and documents it online), a good number of those questions come from African-American women travelers specifically.
Now, keep in mind that it's difficult to pinpoint the best countries for black women to visit– travel is so personal, after all.
But since I get asked all the time, here are my suggestions for ten countries every black woman should visit at some point in her life!
1. Brazil
Said to have "the body of America and the soul of Africa", a getaway to Brazil is a no-brainer for black women.  While there is colorism, the African diaspora is felt strongly in the food, music, and shades of brown skin in the streets there.  Along with beautiful beaches, stunning scenery, and a weak local currency (meaning your dollar stretches farther), there's no better time than the present to go.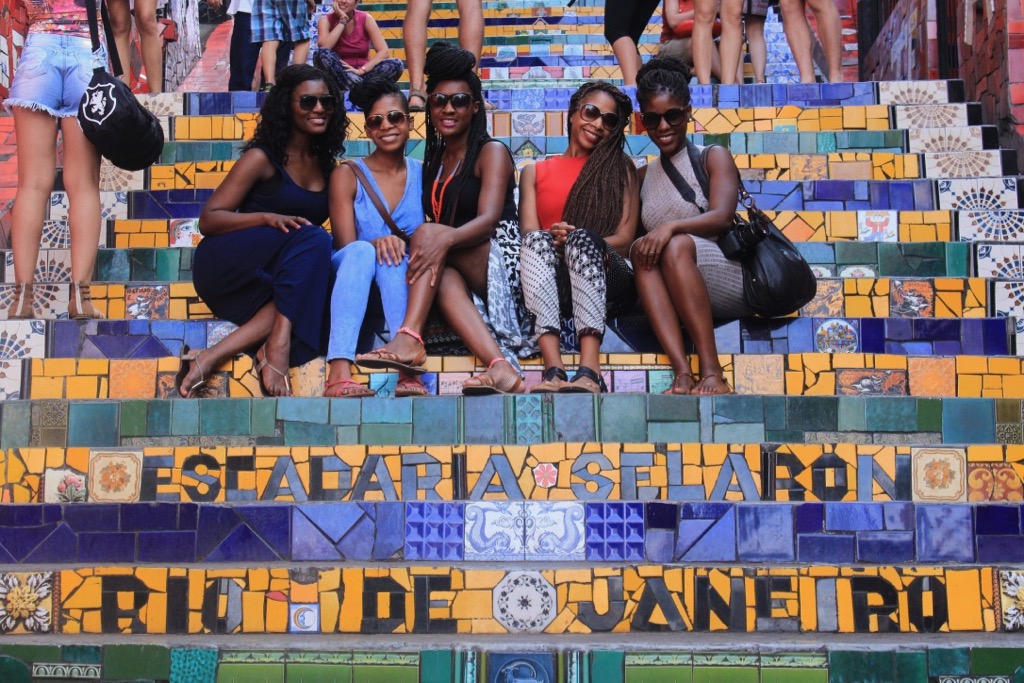 2. South Africa
At a glance, South Africa has all the trappings of a great vacation spot: sun, sand, safari, and summits.  But dig a little deeper and you'll discover that it also has soul. South Africa's painful history of apartheid is of particular relevance to the African-American traveler and the cultural renaissance taking place in places like Johannesburg's Maboneng district is a beauty to witness. 

3. France
France is the perfect place for a sista to indulge herself: from the beaches of the Riviera to the cafes of Paris, there's no better country to practice self-care.
Whether you choose to castle hop in the Loire Valley, do a wine-tasting course in Bordeaux, or  get swept up in the romance of the historical Alsace region, France is where you can relax, unwind, and make everything all about you.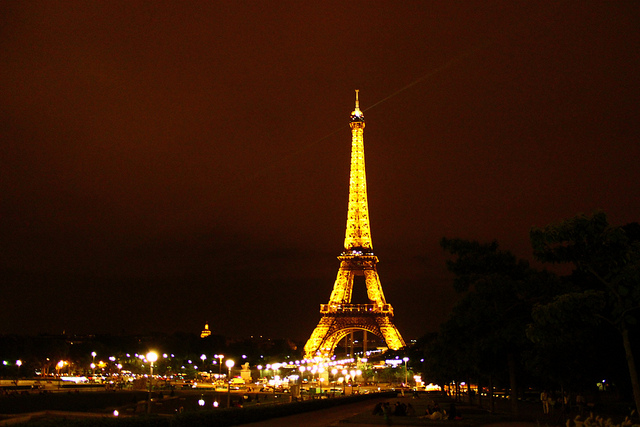 4. Thailand
There's so much to love about Thailand: the beaches are divine, the temples are sights to behold, and the food is cheap and flavourful.  Thai people are also known for their warm and welcoming attitudes, especially when it comes Black women. While the stares might be intimidating, in my experience they're mostly out of admiration and curiosity.  Don't be surprised if you get called "Michelle Obama"!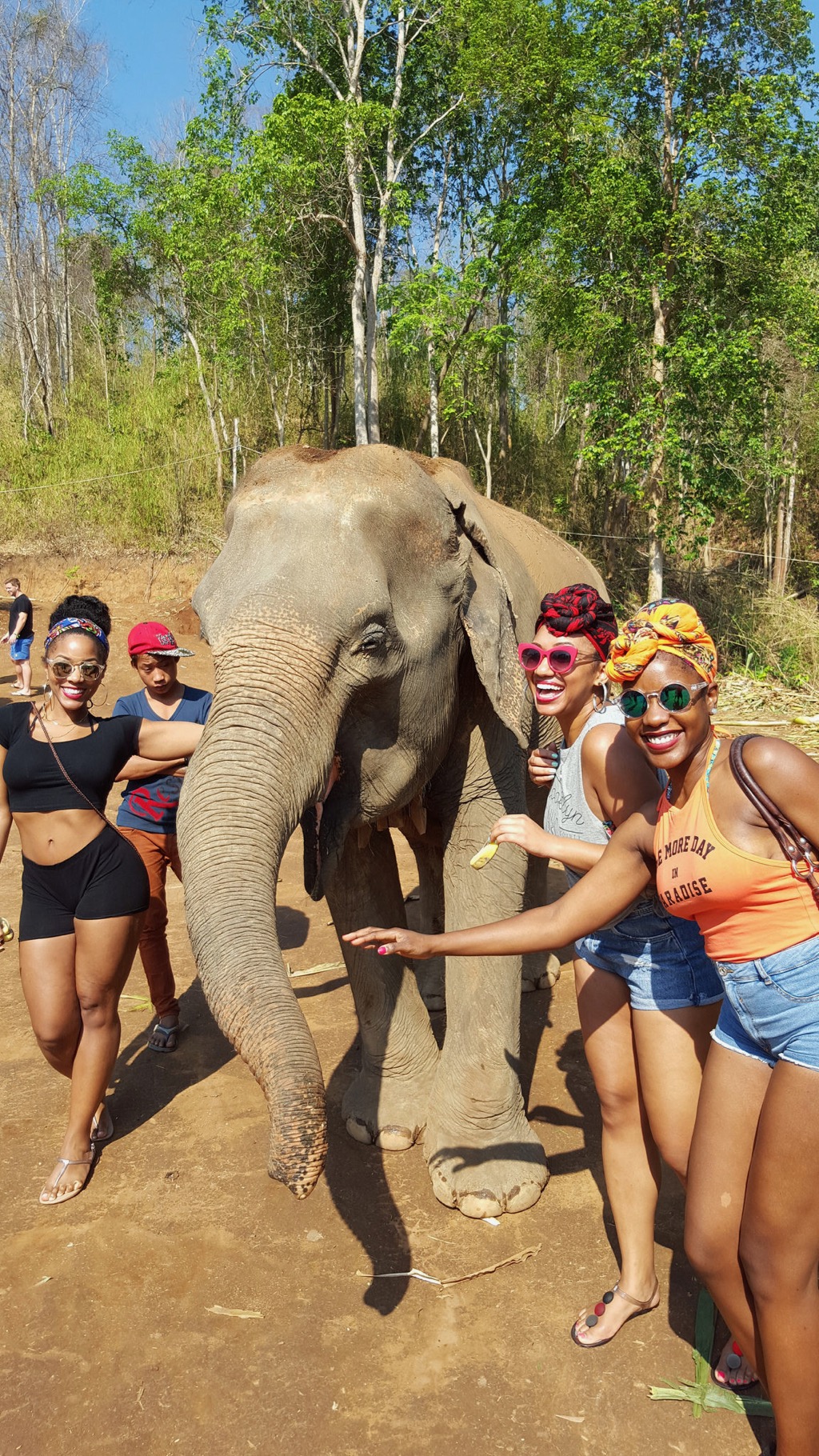 5. Japan
The "Land of the Rising Sun" is probably the most fascinating place you'll ever visit due to its bizarre fetish culture, outlandish fashion, and steadfast respect for ritual and tradition. Even more intriguing is the country's deep appreciation for (and appropriation of) hip hop and dancehall reggae music– nightclubs filled with Japanese B-boys and dancehall enthusiasts can be found in most major cities there.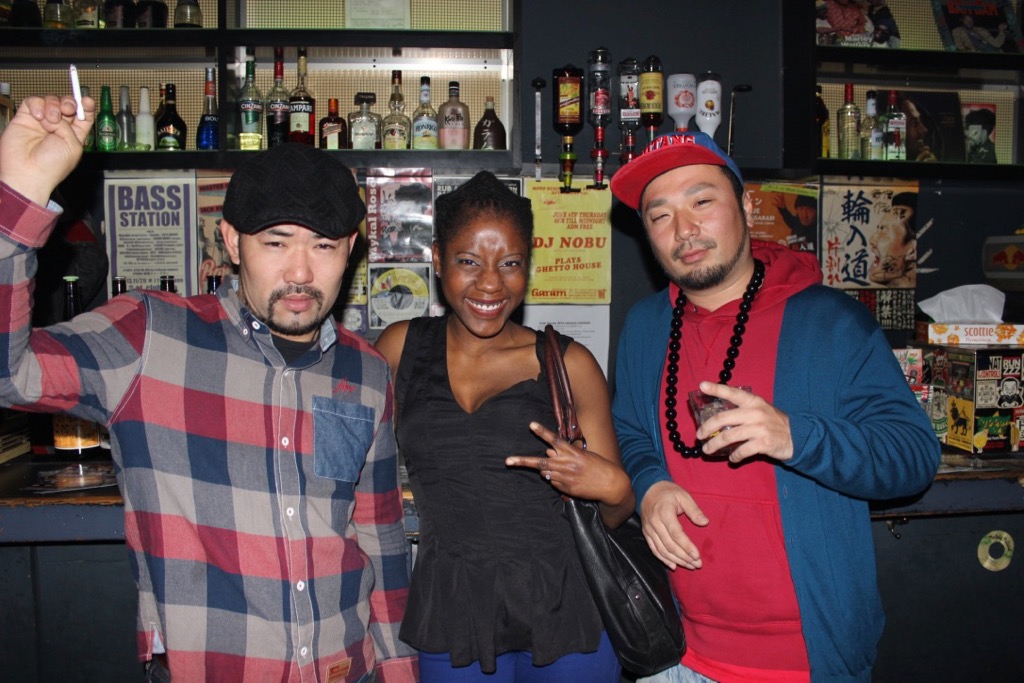 6. Ethiopia
Dubbed the "Cradle of Civilization", Ethiopia is a necessary addition to a black woman's travel bucket list. A visit to the capital Addis Ababa is a must to see the National Museum of Ethiopia, which houses one of the most important collections of fossils in Sub-Saharan Africa. A trip to Ethiopia is definitely an opportunity for a black woman to "know thyself".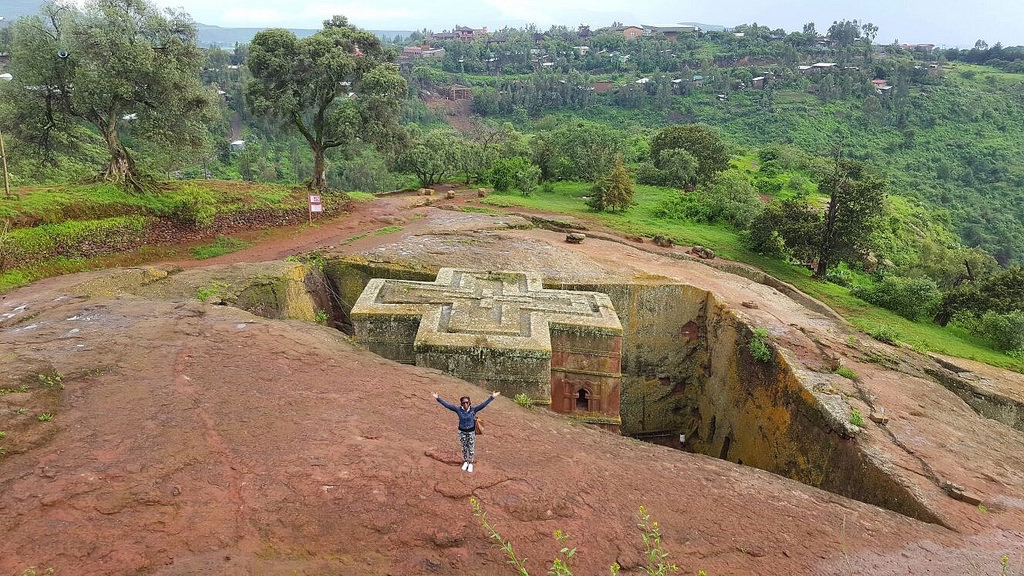 7. Jamaica
There's a reason Stella went to Jamaica to get her groove back! The food, music, beaches, and "irie vibes" make this Caribbean isle a wonderful place to recharge after a hectic period.  The *ahem* local male population ain't bad either.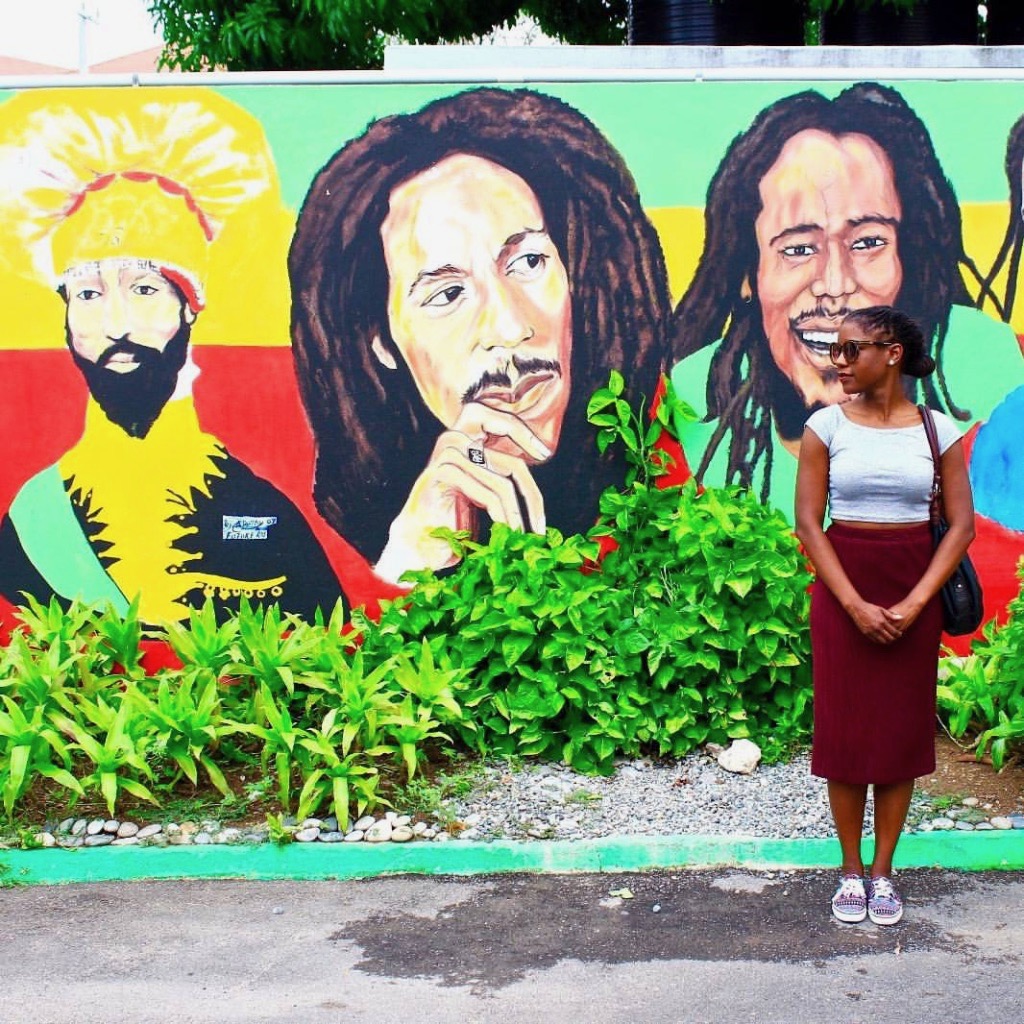 8. United Arab Emirates
Dubai and Abu Dhabi are cosmopolitan destinations that serve as great introductions to the Middle East for first timers. Less conservative than their Gulf neighbours, they offer opulence, luxury, and a unique culture. With impressive attractions like the 7-star Burj Al Arab hotel, fun activities like desert safaris, and a popping club scene, you won't want to go home!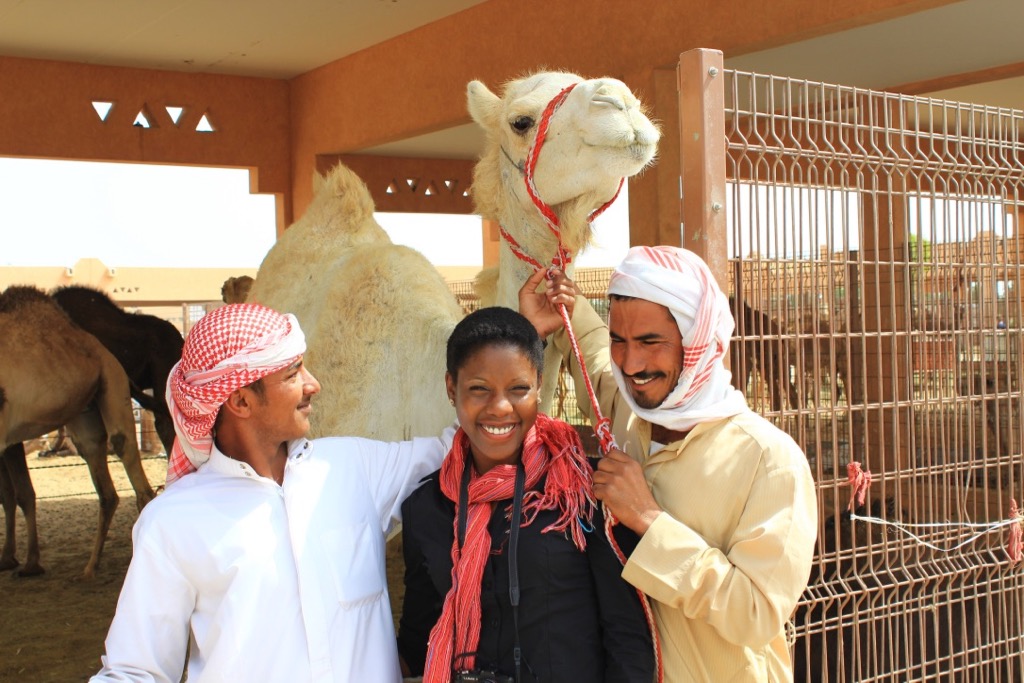 9. The Maldives
A Maldivian getaway is the perfect way to treat yourself when the grind gets too difficult to bear. After all, the clear turquoise waters and luxury villas need to be seen to be believed. However, time is running out– due to rising sea levels the islands might be completely submerged in water in the next 50 to 100 years.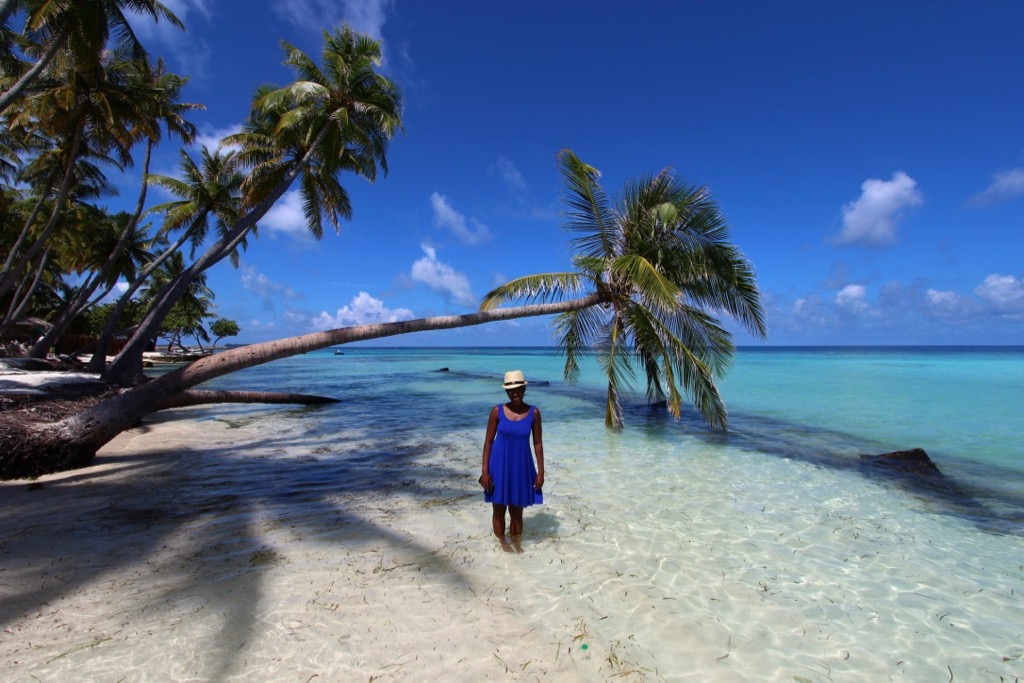 10. Tanzania
The reasons to visit Tanzania are numerous. Adrenaline junkies can climb Mount Kilimanjaro, keen observers can go on safari in the Serengeti, and sun worshipers can head to the beaches of Zanzibar. Besides, a visit to the Motherland is a prerequisite for any African-American hoping to understand a bit more about their roots.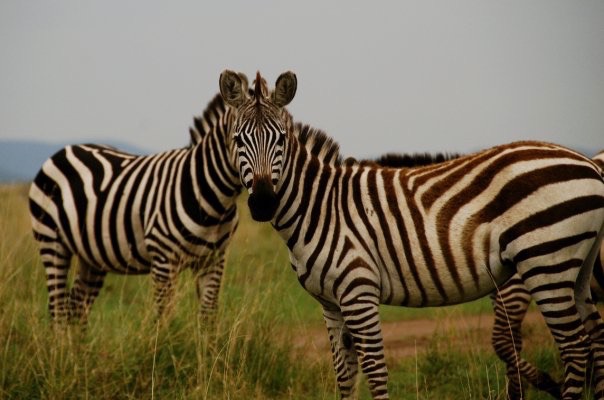 These suggestions may not be an exhaustive list for the best countries to visit as a black woman, but they sure are a start! Do you agree with my selections?
Which destinations for African-American female travelers would you add or delete?  And do you have any suggestions for African-American friendly countries to visit?
PIN this post on Pinterest!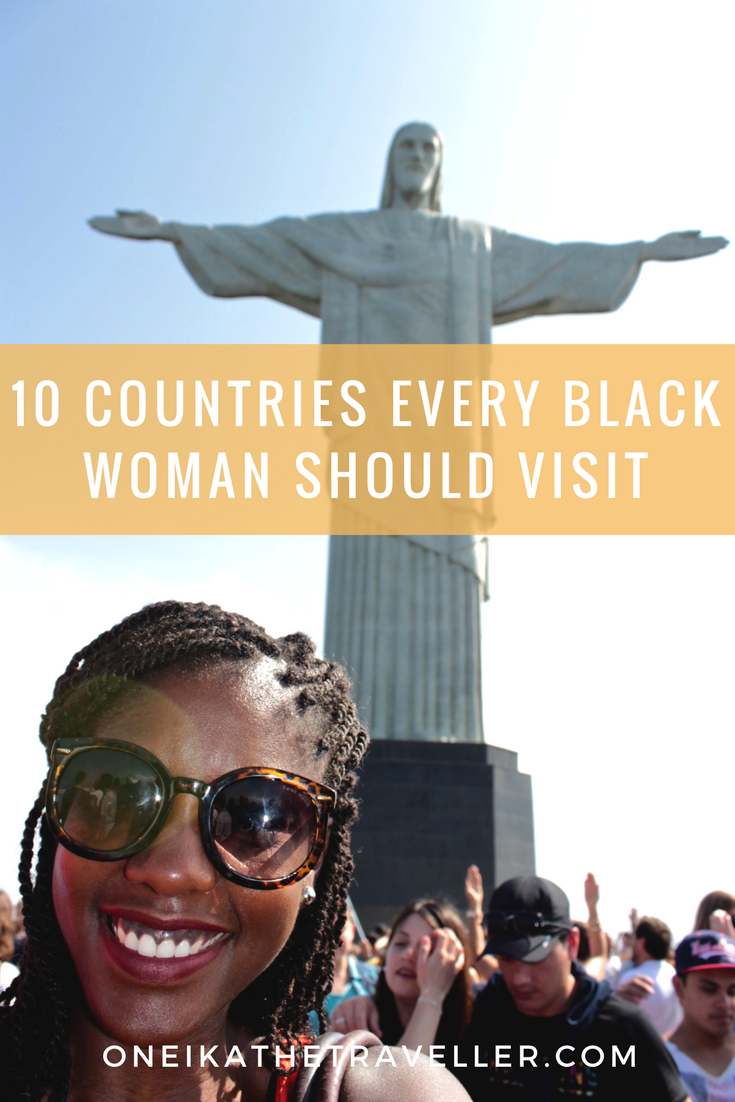 Are you a black world traveler? Read more posts on my tips, tricks, and musings about black travel here: Traveling While Black
Like this article? Make sure to share it with all your friends!
A version of this article was originally published on Essence.