Teaching overseas can be very lucrative– I earned a six figure yearly salary teaching abroad.  Here's how I did it, and how you can, too.
If you follow my adventures on Instagram or Facebook you'll know that I travel a lot.  On average, I travel anywhere from 3 to 5 times a month; last year I journeyed to 27 countries for both work and play.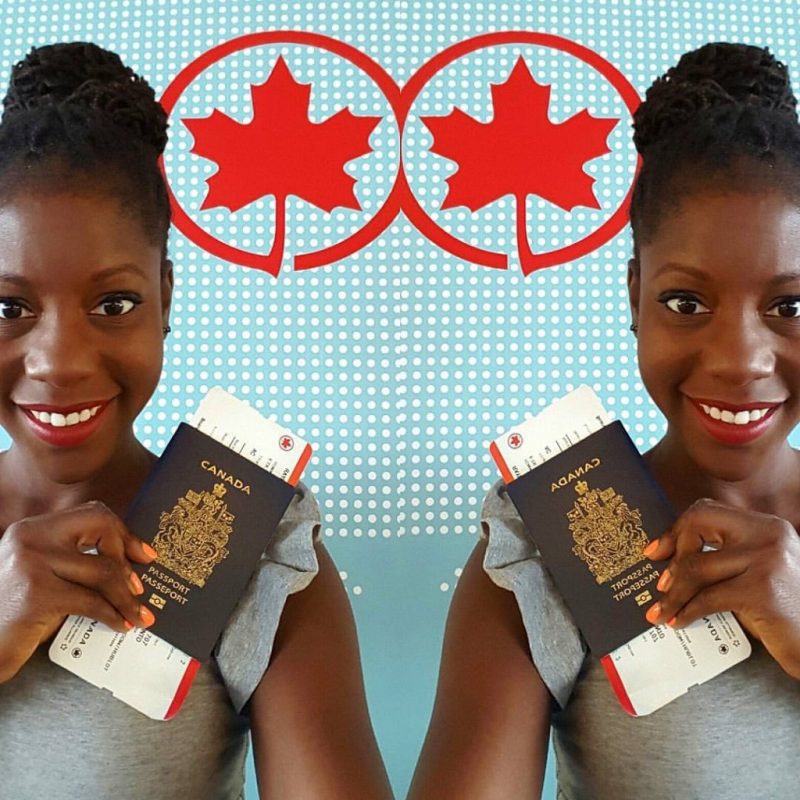 As a travel junkie who is also a full time travel journalist, blogger, and influencer, all this globetrotting is kind of par for the course– it's not just a passion, but also a job.
https://www.instagram.com/p/BYOm6l7nLFO/?taken-by=oneikatraveller
But what a lot of people don't realize is that I've only had this current gig for about 18 months. Before that, I had a very successful and lucrative career in international education– one that not only allowed me to travel loads, but also earn a handsome six figure salary, acquire lots of professional development, and benefit from many job-related perks.
While I've written a bit about my stints teaching overseas in my blog post "How I afford to travel", this post will give a more detailed break down of this career path and its financial rewards.
However, I'll be honest– as most people are loathe to talk about money, I feel slightly uncomfortable about being so candid about my job history and compensation.  With that said, I hope that my transparency will be helpful for others thinking of pursuing opportunities in this field!
So you want to teach overseas?  Here's what you need to know about teaching abroad
Being a digital nomad may be all the rage right now, but for someone who enjoys working with young people and/or is interested in committing to an overseas destination for at least a year, teaching overseas is where it's at.  There are so many reasons to teach abroad!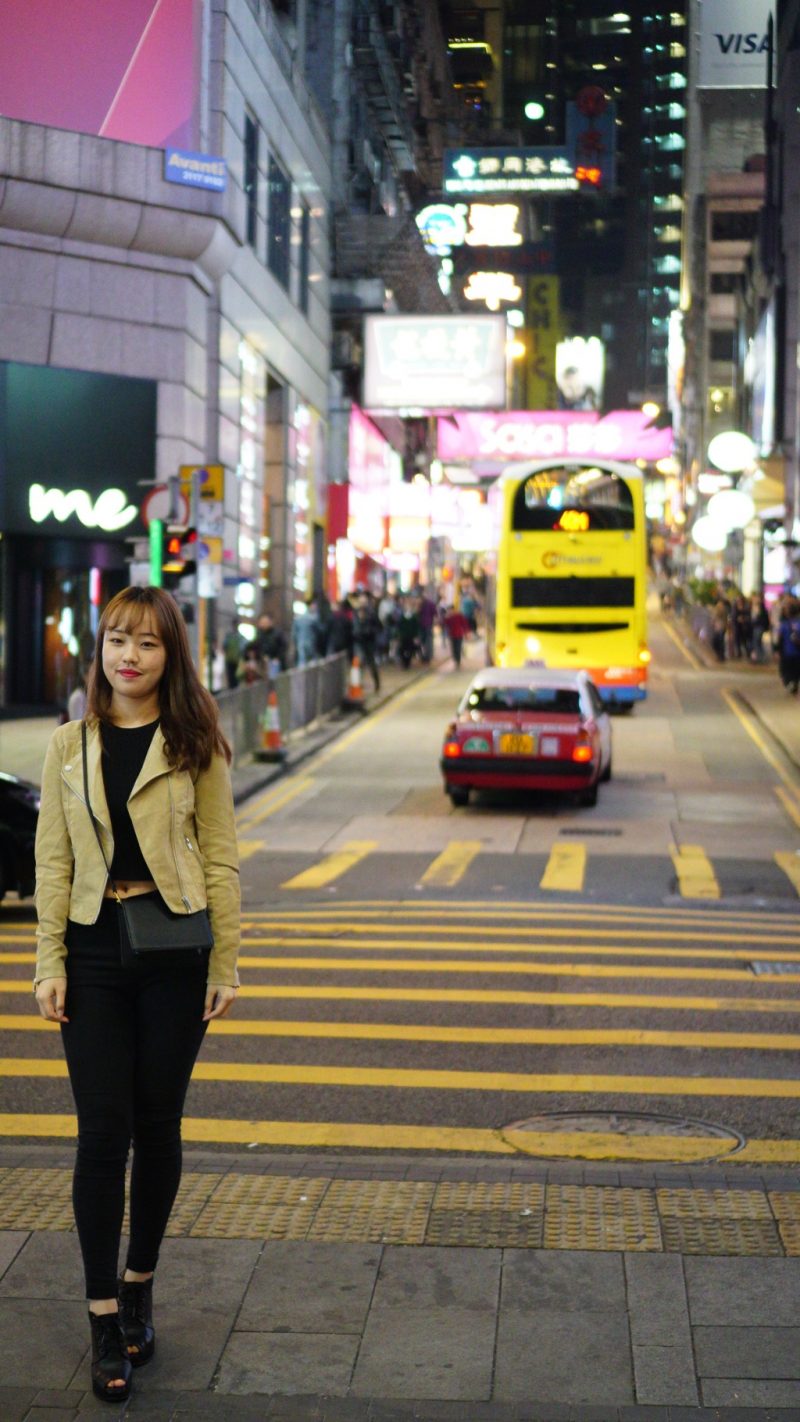 There are two different ways to teach abroad and both of them have their advantages and disadvantages.
Path #1 to teaching overseas/ teaching abroad: Teaching ESL
The first way is to teach ESL or EFL (English as a Second Language or English as a Foreign Language).  In this scenario, you move to the host country (say, Korea) to teach at a language school.  Once there, you're tasked with teaching English language, grammar, and composition to host nationals of the country (Koreans, in this case).
Qualifications required- In terms of qualifications, usually the only requirements to apply are a university degree and native fluency in English, though, depending on the country, sometimes a CELTA/DELTA certificate, or other specialized training in teaching English as a foreign language, is required.
Pay and benefits- This is by far the most popular option for teaching abroad, and it can be lucrative in terms of earnings and savings.  Depending on where you teach, you can make anywhere from $2,000 to $4,000 USD a month, and in some cases this salary is tax free.  Additionally, in many countries you are provided with free or low-cost housing and round-trip airfare from your home of record. I have heard of people routinely being able to save $10,000-$12,000 USD after teaching for a year in South Korea (living modestly, mind you, but still).
Path #2 to teaching overseas/ teaching abroad: Teaching in an "international school"
However, the second way to teach overseas is to teach in what is known as an "international school"– not only this is the path in which I have the most experience, it's also the one I most emphatically endorse.
In this scenario, you move to your chosen host country (say, Thailand), but you wouldn't work at a language school, nor would you teach local Thai students ESL.  Instead, you'd work at a school that largely caters to the children of expatriates, and offers variety of subjects at the primary or secondary level.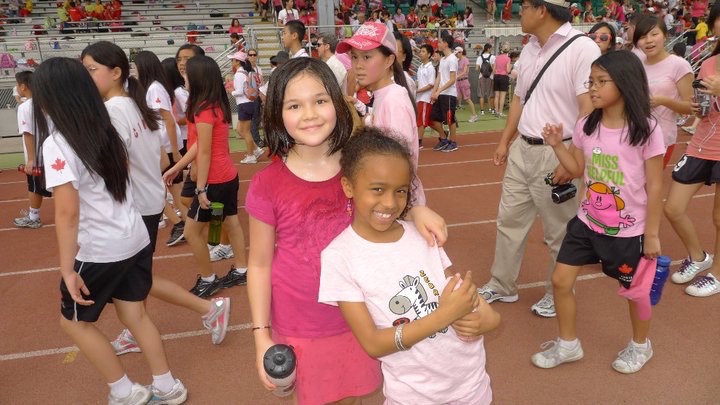 Most international schools follow an American, British, Canadian, or International Baccalaureate curriculum, so they function on a similar level to public or private schools in the U.S., U.K., or Canada.  However, the most notable difference is student body, which often comprises the children of diplomats, CEOs of major companies, or other affluent people in the community.
In the most "international" of international schools, the student body is exceptionally diverse: when I taught at an international school in London, my 7th grade homeroom class had 17 kids who represented 15 different nationalities!
Qualifications- To teach overseas in an international school, you usually need a specialized degree/certificate that allows you to teach in public elementary and/or secondary schools in your home country.  In Canada, this teaching degree is called a Bachelor of Education, which is typically an 8-month to 2 year program usually done after completing a 4-year university degree.  In the UK, there is a similar diploma is known as the PGCE.
In the United States, teacher licensure is often state-specific and can involve different processes that either include procuring a Bachelor's or a Master's degree in Education and/or passing a teaching licensing exam (like the Praxis) administered by the state in question.
Completing these programs will certify you to teach basically any subject that is taught in schools, like Math, Science, Art, or Physical Education.  However, one can get a generalist certification to teach primary grades or kindergarten.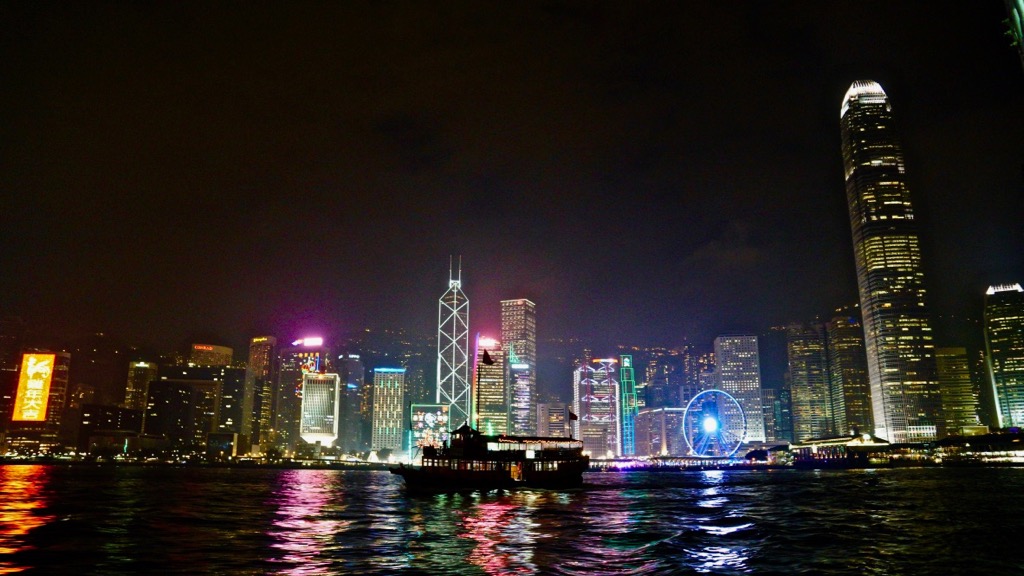 I've always loved languages so I am certified to teach Grade 4 to 12 English Literature and French.  After I obtained my two Bachelor's degrees (a Bachelor of Arts in French and English, then a Bachelor of Education in Secondary School Education), I went on to complete a Master's of Education in Secondary French teaching.
Pay and benefits- A clear advantage international schools have over language schools is the working conditions and pay for teachers.  International school teachers typically only teach from 8am to 3:30pm and can get approximately 12 weeks of paid holiday, whereas language school teachers can work evenings, weekends, and through summer break.  Moreover, the pay at international schools can be double or even triple what's offered at language schools due to bonuses or other financial incentives.  Which brings me to…
How I made six figures a year teaching overseas
A common misconception is that teaching pays terribly.  While that may be true in some places, any savvy international school teacher knows that certain parts of the world pay very well.
In my experience, the top paying regions for international school teachers are Asia and the Middle East, while schools in Europe and Latin America pay the least.  Schools in Africa and the Caribbean are somewhere in the middle of that ranking.  Of course, there are notable exceptions everywhere in the world.
My experience teaching in at an international school in Hong Kong
What are the best countries to teach in international schools?  Which countries pay international school teachers the most?  It's often said that schools in China, Thailand, and Singapore offer the best salaries for teachers and, as someone who taught in Hong Kong for five years at two different schools, I can vouch for this claim.  While many expat salaries in Hong Kong are astronomical no matter the domain, the ones for teaching are particularly impressive given the working hours (anywhere from 16 to 20 teaching hours a week) and paid time off (nearly 14 weeks of paid holiday when all international and local Chinese holidays are taken into account).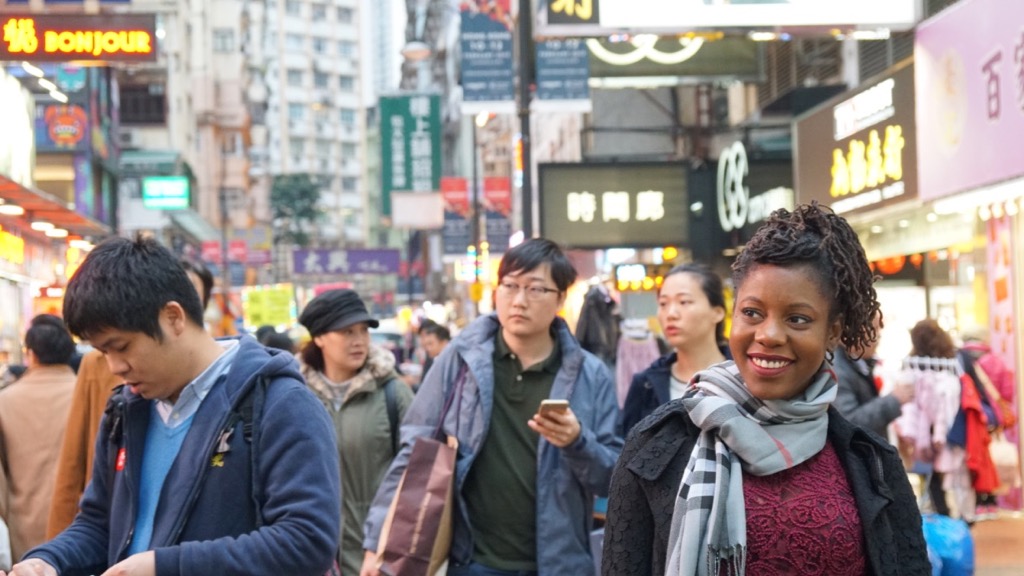 A teacher with a Bachelor's degree, teaching license, and two years of teaching experience under his or her belt can expect to make at least $80,000 USD annually at one of Hong Kong's reputable international schools.  That was approximately how I made when I first went to teach there in 2009.
However, once you add a few years of teaching experience, additional degrees or specializations in your teaching subject, and/or additional supervisory roles, that number can soon climb well above $100,000 USD.
This was the case for my experienced colleagues as well as myself. During the 5 years I was in Hong Kong I ran a few after-school clubs, obtained my Master's degree in Education, and took on a couple of middle-management positions (for example, one year I was the Assistant Head of 6th Grade). These actions all had a hand in bumping up my pay packet.
Tutoring at an international school = a great way to beef up your salary when teaching overseas
I would be remiss if I didn't mention that tutoring (or private tuition as some people like to call it) is a big business in many international school communities. As I discovered, it can be an excellent way to supplement your already handsome income.  The rates for private tutoring in Hong Kong are especially enviable– I tutored on and off when I lived there and made anywhere from $80 to $90 USD an hour, and at one point I was pulling in an extra $1000 USD a month from my tutoring jobs.  However, I soon gave it up because it was exhausting!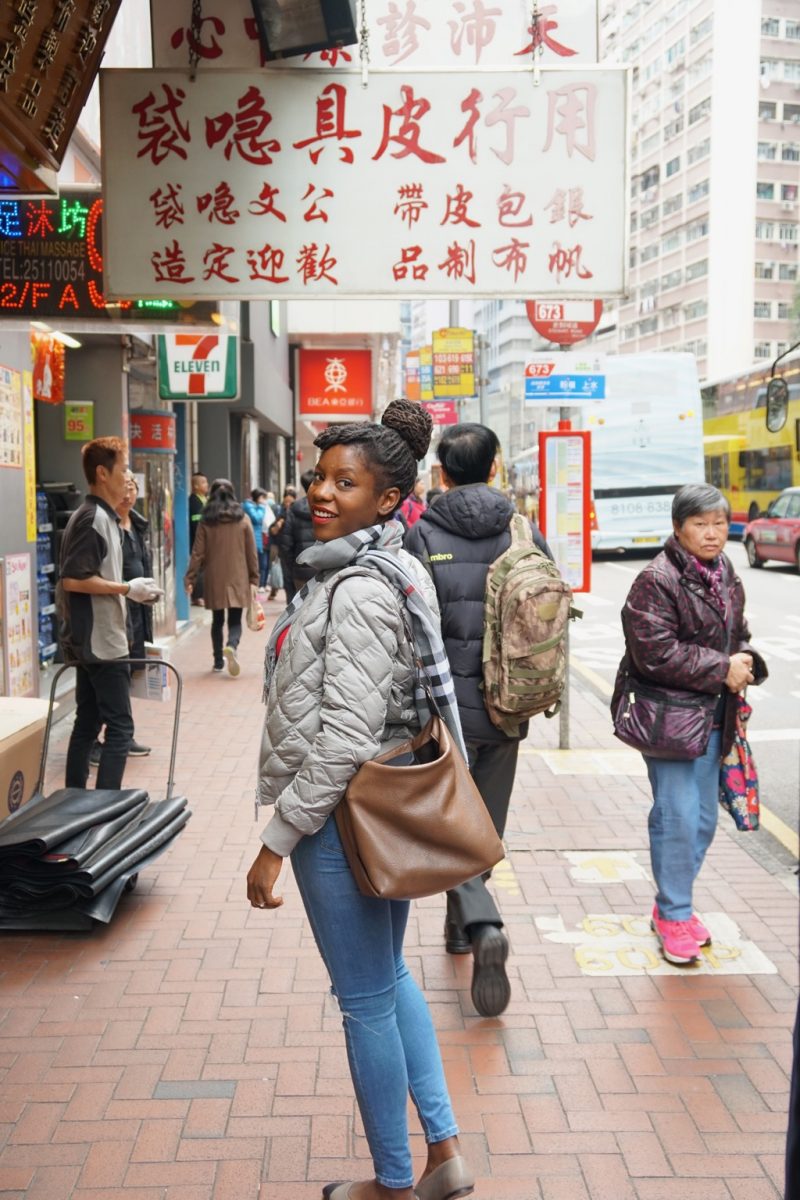 Crazy high pay at international schools in Saudi Arabia and Switzerland!
Salaries for teaching abroad don't get more attractive than in Saudi Arabia and Switzerland– the Aramco schools in Saudi Arabia and various schools in Zurich are known for having insane pay packages for teachers.  It's rumoured that the starting salaries in those countries is over $100,000 USD!
However, there are extenuating circumstances to consider in both places.  Saudi Arabia is often said to be a "hardship post" since local laws and customs make living there as a Westerner/expat difficult.  As for Switzerland, by all accounts it is horrifically expensive, which can eat into what may seems like an exceptionally high salary.
A note on gross salary vs. savings potential when you teach overseas in an international school
One thing I always tell prospective international school teachers to consider is how much of their salary they will actually be able to save.  Cost of living, income taxes, currency conversions, your spending habits… All of these factors play a role in how much money will actually end up in your pocket (and bank account).  My Switzerland reference above is a great example of this– while the salaries there are high, the cost of living is also super high, which will make a dent in your savings potential. It's not how much you make that counts, it's how much you can save!
I was a teacher for 10 years; I spent 8 of those years teaching in international schools in Mexico, Hong Kong, and London, England.  I therefore know a thing or two about gauging savings potential in different places.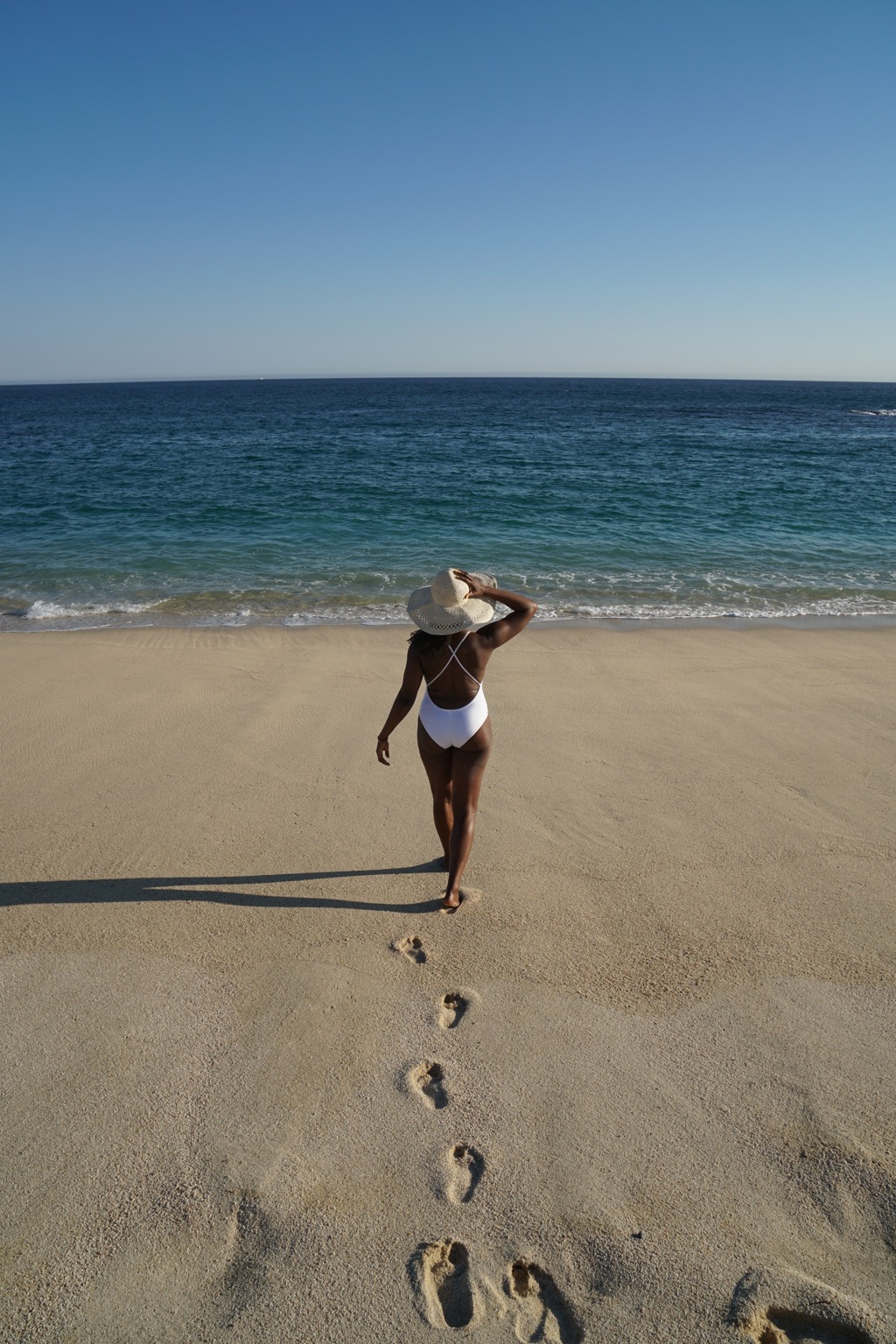 I tell you all this because when I took my first international school teaching job ever in Mexico back in 2007 (a decade ago, wow!), I was slightly depressed by what I thought was a dreadful salary package: a piddly $30,000 USD a year.
However, I soon realized that it wasn't so bad after all– not only was that $30,000 tax free,  I also received free housing/cable/internet, free round-trip airfare to Toronto, free transportation to and from work, AND an extra $150 a month for groceries!
All of these benefits meant that I had a great time travelling, was able to eat out and shop often, and generally never had to worry about money.  And the even more amazing thing– at end of my year of teaching I still returned home to Canada with $10,000 USD cash in hand!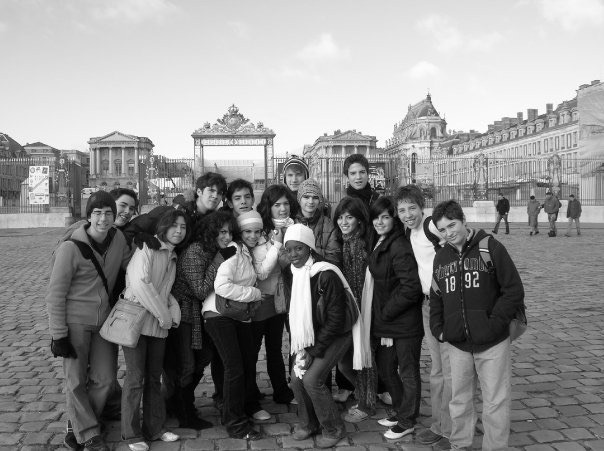 As it turns out, Hong Kong is also a great place for saving money.  While it can be wildly expensive in terms of some things (I paid $2000 USD a month in rent for a one bedroom apartment in a Chinese walk-up building), it can also be cheap in other ways.  For example, transportation is very inexpensive, food prices are quite reasonable, and taxes on income are incredibly low.
This means that with some discipline it's easy to save anywhere from 30-40% of your salary. Case in point, because of working in Hong Kong I was able to pay off all my student loans, pay for my Master's degree in cash, pay off all my credit cards, and still save between $25,000 to $40,000 USD a year.  Keep in mind that I still was able to travel liberally, ate out most nights, and shopped a decent amount as well.
Is teaching overseas in an international school for you?
As with anything, teaching overseas in an international school comes with its pros and cons.  A clear advantage of this field is the potential to make good money, the opportunity to live and work all over the world, and the chance to build a career in education that you can tap into when/if you return to your home country.  However, if you despise young people or have no interest in teaching, your talents would be better served elsewhere. Money isn't everything!  You'll be miserable despite an attractive international school salary.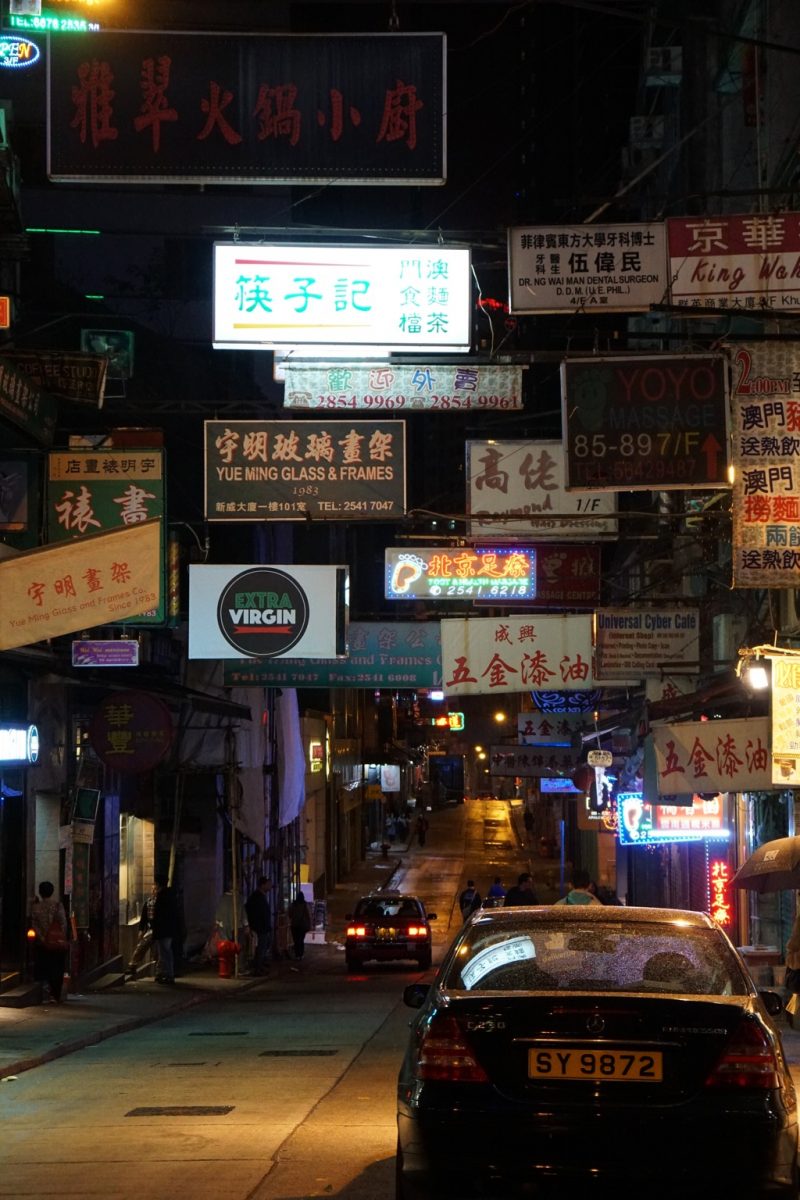 Likewise, if you enjoy teaching but don't want to invest the time or money into getting a specialized degree and/or teacher's license, then perhaps teaching ESL might be a better use of your time.  The best paying countries for teaching English overseas seem to be the UAE, Kuwait, Japan, and South Korea.
Furthermore, to be completely transparent, teaching in an international school setting can be very intense.  Many international schools are elite institutions where expectations from senior administrators and parents are high.
With that said, when done in the right place the benefits far outweigh the disadvantages!  Teaching overseas has allowed me a financial liberation like no other.  Because of the money I was able to save from my teaching jobs, I had the courage to quit and transition into my current gig as a freelance travel journalist, blogger, and influencer.  Had I not had such a solid financial cushion, I still might be in the classroom today.
Have you ever taught overseas?  Would you ever consider it?
Pin and share this post with all your friends!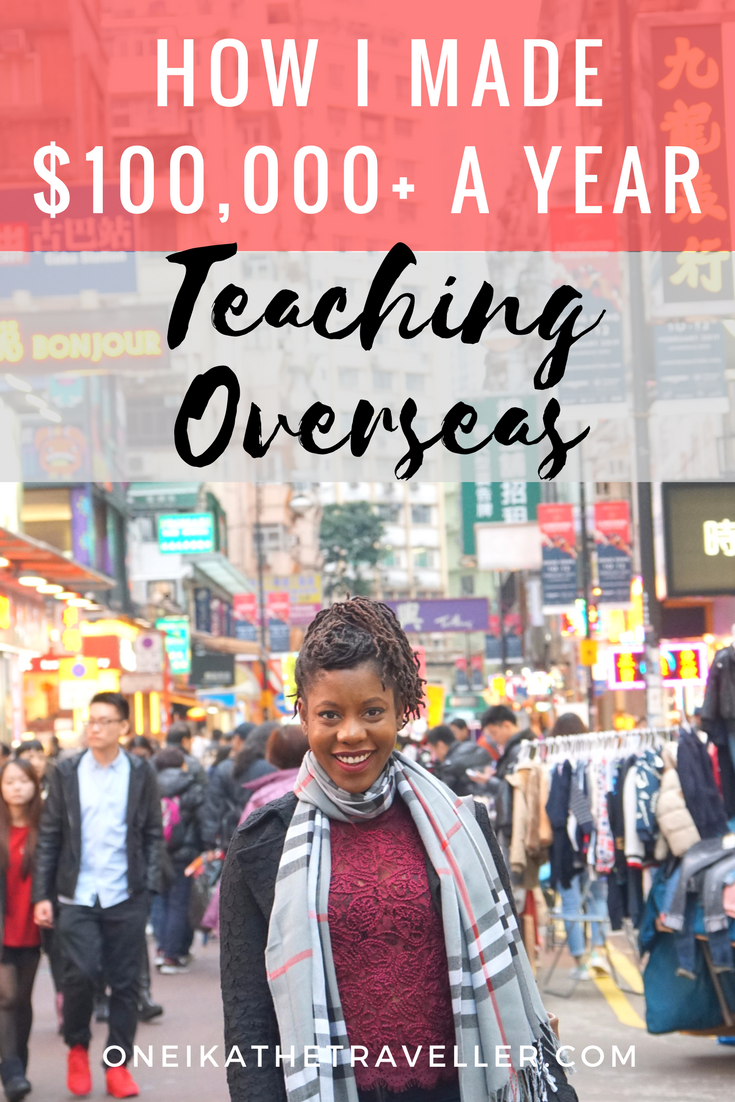 Interested in more information about this awesome profession? Be sure to check out the following resources:
– How I Afford to Travel: a blog post I wrote which details how I funded my travels through over 100 countries; there's a section that speaks specifically about how I got into teaching