These moms prove that travel with kids can be done.
While I'd like to consider myself a travel aficionado, there's one area of travel I plead complete ignorance on: travel with kids.
Sure, I've worked in secondary education for 10 years and have taken groups of tweens and adolescents on international field trips to places like Paris, Beijing, and Phnom Penh.  But I myself don't have any children of my own, and acting in loco parentis on short, relatively infrequent sojourns just doesn't compare to globetrotting on a consistent basis with your own brood.
I thus find myself ill-equipped to answer the frequent questions I get about the intricacies of travel with kids: questions running the gamut from strategies for travelling with infants, to affording travel as a family, to which destinations and activities are kid-friendly.
And if I'm completely honest, as Liebling and I think about adding at least one new member to #TeamGermanada, I have some of the same queries.
But here's the thing: there's a pervasive line of thinking that says that a woman's life of travel and discovery ends– or is, at the very least, curtailed– when motherhood begins. The questions I get often imply that travel with kids is extremely onerous, expensive, impossible. There is also the idea that travelling with kids and subjecting them to environments outside of their comfort zone is selfish, irresponsible, or cruel. While I don't believe that for one minute, I myself don't have the knowledge or experience to assert the contrary or provide advice. Where to turn?
Enter the travel mom squad
Luckily I know a group of women who not only travel with their children frequently, but also chronicle their adventures online.  These women run travel businesses and provide anecdotes, tips, and inspiration to mothers who aspire to travel with kids, proving wrong those who don't believe it's possible in the process. Since I frequently refer people to their sites, I figured I would put all their details in this post.
Why black moms specifically?
You may notice that my selections are from a particular segment of the population. The *ahem* "melanin-blessed" segment of the population.  Well, if you think women who travel with their children lack representation in mainstream travel media, mothers of African descent who globetrot with the kiddies in tow are even fewer and farther between. In an industry that paints the quintessential traveller as Caucasian, carefree, and childless, the black mom who travels with her Mini-Me(s) is a bit of an anomaly. As a black person myself I am invested in highlighting the travel stories and achievements of those who look like me and live like me.
Here are the black moms who show us travelling with kids is possible.
Cherae Robinson
"When I had my son, I'm sure there were people who thought I'd pivot from my very global ambitions, but it was the opposite – he bolsters me and got me to be more serious about doing the work it takes to live the way I want to live." — Cherae, as told to Bella Naija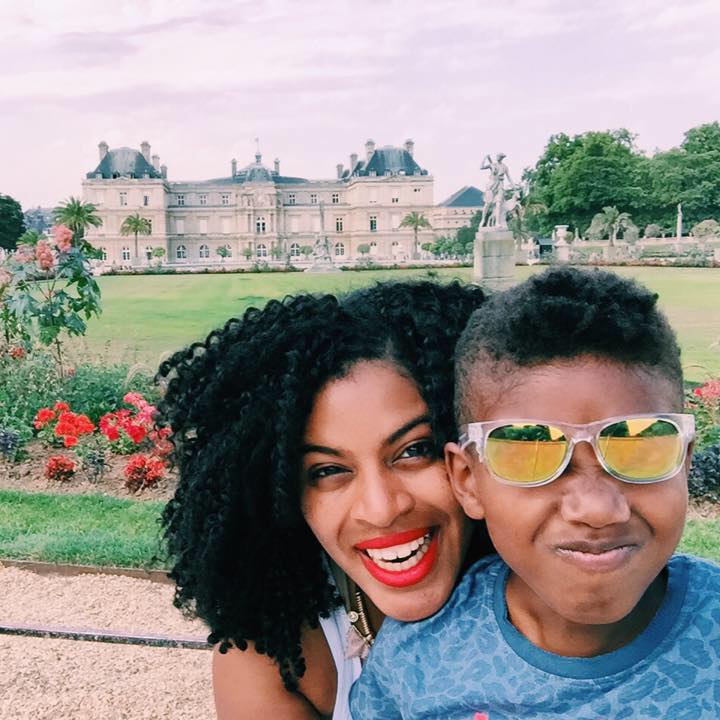 Cherae's role as founder and CEO of Tastemakers Africa, a travel start-up, means that she is more likely to be found in a plane, train, or automobile than behind a desk.  The company's mobile app allows travellers to find and book culturally immersive experiences within the African continent, so Cherae, as the person in charge, is often on location ensuring everything runs smoothly.  As a result, her 8 year old son Trace, is no stranger to international travel: mom's business has taken him places as far afield as Ghana, and her former career in international development meant that Trace had a taste of the expat life when she did a stint in Mexico City.   
Libryia Jones
"Being married or having children should never be a roadblock to living out a dream."  –Libryia, as told to The Huffington Post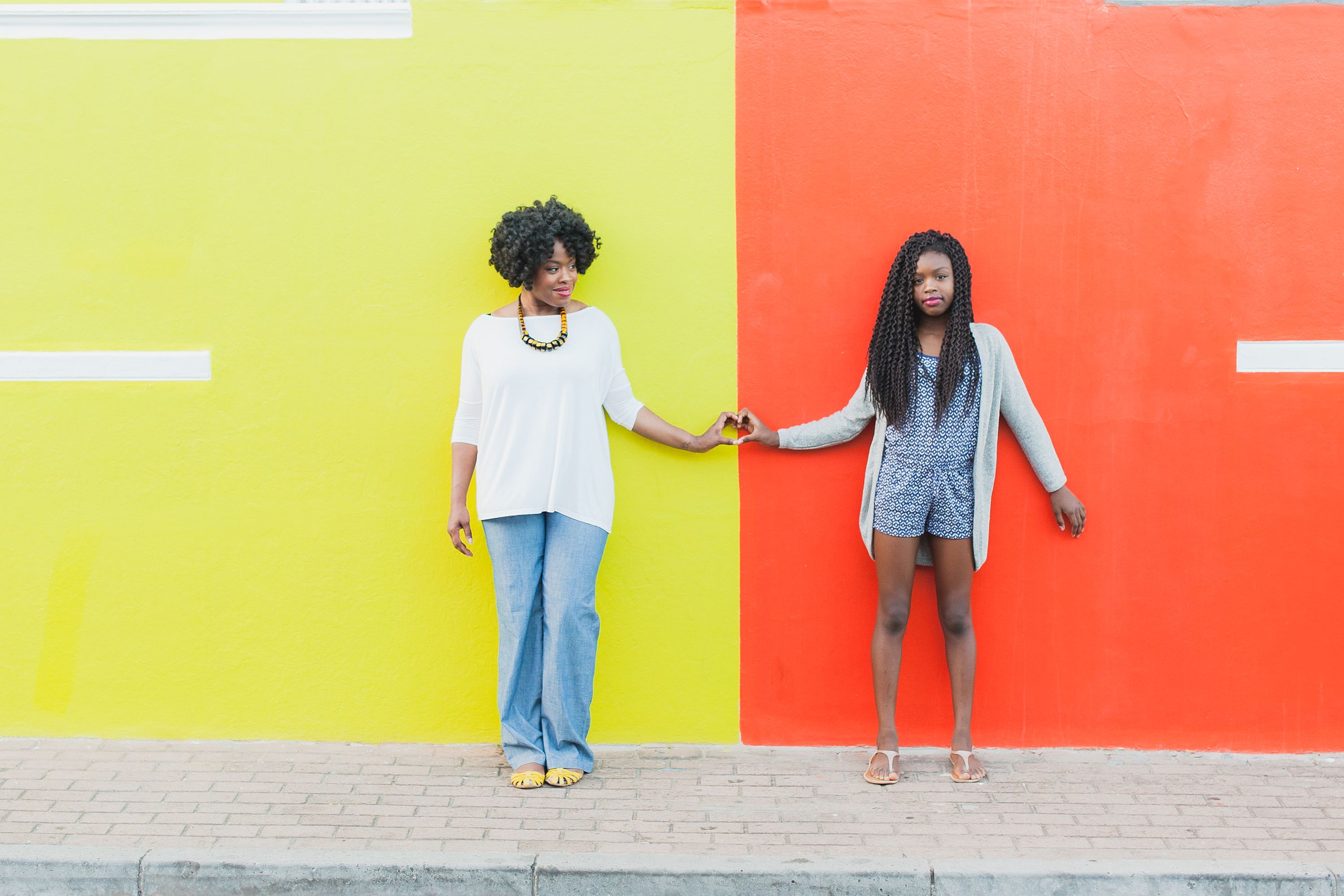 After resolving for years to fulfill her dream of living abroad with her daughter, Libryia finally took the plunge by relocating to Prague, Czech Republic with Zian.  But here's the catch: they moved there with over 30 other people, and after four months, the whole group will uproot themselves and move to Chiang Mai, Thailand, followed by stints in Cape Town, South Africa and Medellin, Colombia. Confused? Libryia is the CEO of My Wander Year, a community of digital nomads who will spend a year living and working abroad.  Tired of similar programs that did not welcome or cater to the specific needs of travellers with children, Libryia decided to create a kid-friendly group of her own. While Libryia always travelled with Zian, living in Prague has allowed them to take their travel game to the next level by country-hopping nearly every weekend.
Tanai Benard
"One day I made a deal with myself that I would make an honest effort to ensure my children would get a fair opportunity to immerse themselves in those things that many only read about or watch on television. I don't want them to have to depend on textbooks or the media to educate them about other cultures, religions and countries." — Tanai, as told to The Huffington Post
The summer of 2013 was the dawning of a new era for Tanai and her three children, known affectionately as "4 Deep".  It was when Tanai, a newly divorced educator longing for a fresh start, singlehandedly relocated her family to Abu Dhabi, where she had secured a job teaching Emirati girls. Since that time, they haven't looked back.  The move sparked a journey that would see her and her children voyage to exotic locales such as Sri Lanka and Bali, as well as deeply engage with Middle Eastern culture in their new home.  While the family's story has graced the pages of major media outlets like the Washington Post, they share their tips and tricks for travelling on their blog and Youtube channel. 
Lola Akinmade Åkerström
"I want my children to know that I didn't lose myself. I get tired of women who say, 'I gave up my entire life for my children.' Children can sense when their parents are not living out their passions. It is important for children to know and sense their mother's drive and also know the things she is good at and loves to do." –Lola, as told to Mater Mea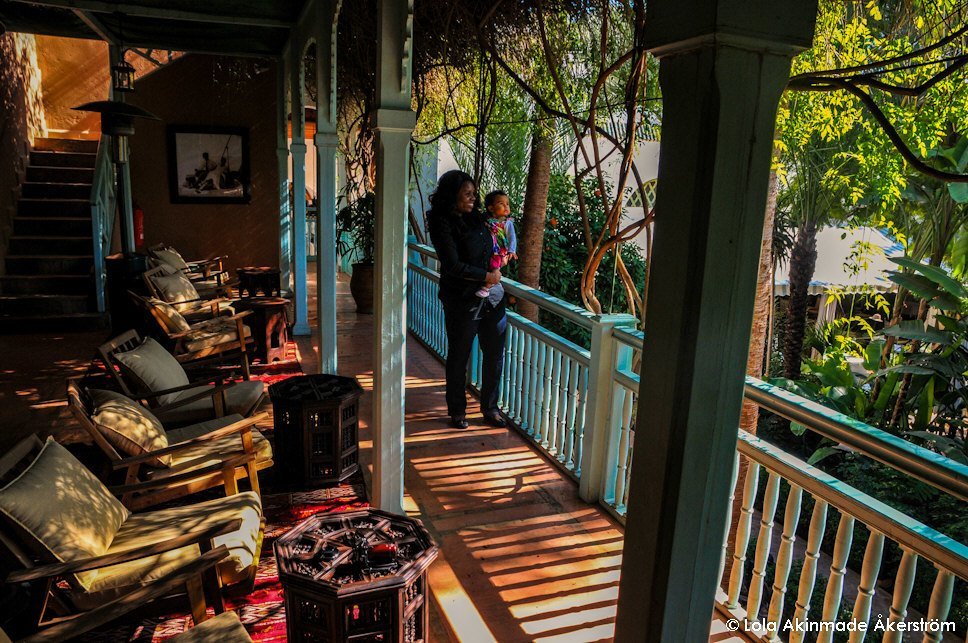 Illustrious travel writer and photojournalist Lola doesn't have a problem bringing her two children along on assignments (her eldest's passport stamps are in the double digits), but concedes that balance and planning are of paramount importance when trying to marry motherhood and a career she's passionate about. Alongside her vivid narratives are practical tips and tricks for travelling with an infant— various posts chronicle her picks for what to pack and how to manage your baby's sleeping and eating schedules when on the road.
Monique Y. White
"I've always found travel doable with children, even when they where much younger.  It just required some tweaks and adjustments."  –Monique, via Mo Travels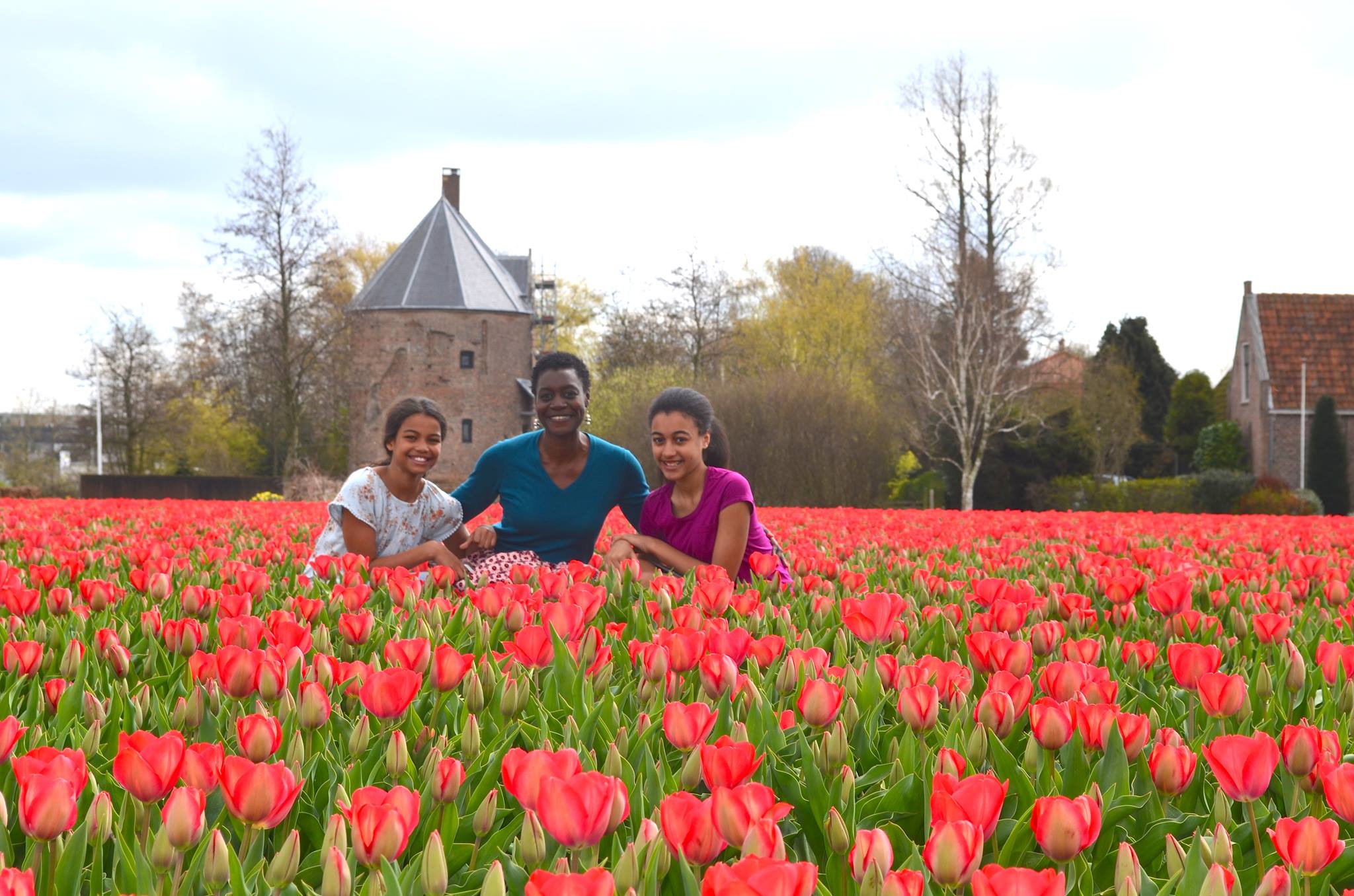 Monique and her daughters Miss P and Miss V are OGs of travel who have never let the perceived difficulty of travel with kids stand in their way of international domination through exploration.  As American expats based in the Netherlands, they've travelled together all over Europe, and possess a healthy number of passport stamps from countries around the world. Monique, a freelance writer, blogs extensively about her travel experiences with her girls at Mo Travels and shares more words of travel wisdom on An Unstoppable Journey.
Shauna Jones
"We are a group that provides support and resources for women who are interested in traveling the world or living abroad with children in tow." — Description for travel community Wandering Moms
Shauna's background may be in banking, but she has a passion for travel and has worked hard to expose her son Jordan to it from a very young age. Her efforts seem to be working: at the tender age of 12, Jordan counts a trip to Brazil during the 2016 Olympics and a visit to the Hobbiton movie set in New Zealand amongst his varied and extensive travel experiences. Shauna is the co-founder of a Wandering Moms (along with Tanai and her cousin Libryia), a community of women who, according to their bio, "want to literally give their children the world", and endeavours to encourage and educate other mothers to do the same.
Do you know of moms (of any race) who travel with kids? Let me know in the comments!
**All images used with permission of the owners.